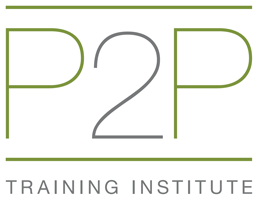 The P2P Training Institute powered by PensionPro is featuring a robust training calendar for 2017, focused on your specific needs. Whether you're a new user, a seasoned Pro, or just looking to brush up on your PensionPro knowledge, the P2P Training Institute has something to offer you.
Sessions Details and Dates:
Implementation/New User: With help from our Pros, you'll be up and running on PensionPro in little to no time. Join us for 2.5 days of full system training to head back to your firm with the know-how to use the system.
P2P Intermediate: For the user who can navigate the system but isn't quite an expert. Come brush up on your skills to earn Pro status.
P2P Advanced: Learning never stops, even for the experts. Come polish your system knowledge and talk to other power users and our specialists.
P2P ProjectPro: See what your projects might be lacking, and find new ways to build efficiency through process in your firm. Take advantage of peer to peer interaction to see how other Pros are using projects.
P2P Year-End Tune Up: Get your Annual Administration project tuned up before year-end launch. Work with PensionPro staff and talk to fellow users for tips and suggestions as you prepare for 12/31.
P2P DistributionsPro: This half day session covers the setup of the Distribution module and group discussion on best practices.
P2P SalesPitchPro: Get your sales module up and running in this half day session. Our staff will work with you to establish your list values, build understanding of SalesPitch and send you back to your firm ready to start tracking your proposals.

The P2P Training Institute is located at: 940 East Park Drive, Harrisburg, PA 17111
PensionPro is located within a few miles of the Harrisburg International Airport and Harrisburg Amtrak Station. Hotel accommodations are available within walking distance. Information provided upon registration.
Questions? Contact us at 866-866-8056 or sales@pensionpro.com