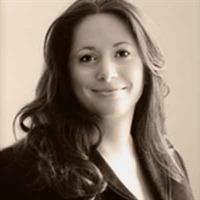 Cari Massey-Sears, CPC, QPA
Dunbar, Bender, & Zapf
Meeting deadlines requires organization and prioritization. The team at Dunbar, Bender & Zapf says PensionPro has helped them refine both. "We can see what needs to be done and when," said Cari Massey-Sears, special plans coordinator and shareholder at Dunbar, Bender & Zapf.

The company selected PensionPro for its robust reporting ability, workflow tracking, and universal database for client and plan information. "We've found the functionality to be invaluable, not only for meeting the March 15 deadline but for our document restatement project," Massey-Sears said. "PensionPro has been just as helpful for this large, singular project as annual administration."

Since the implementation of PensionPro at Dunbar, Bender & Zapf, the company culture has changed for the better. Knowing that fundamental change is difficult, Massey-Sears recommends a deliberate and strategic implementation. "Know that it will be time consuming, but well worth it," she said. The company has 53 employees, more than half of them are administrators. "We have combined more than 25 different sources of client information from our administrators," said Massey-Sears. "It's now all in one place. We are learning to speak the same language. That takes time."

As for meeting deadlines, she says the software has allowed administrators to track and react more effectively. "We can see who is planning to extend their taxes, plans that are tested and prioritize from there."