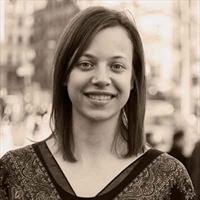 Amy Ouellette, CFP, ERPA, QPA, QKA
Betterment for Business
Betterment for Business is building new technology solutions for the retirement industry. The company is the only turnkey 401(K) service that includes personalized investment advice for all participants. "Betterment for Business helps you answer the question, 'How can my retirement plan best serve my company and its employees?'" explains Amy Ouellette, Betterment for Business' Senior Business Success Executive.

Ouellette knew PensionPro would be a good fit -- both philosophically and functionally. "Since I'd worked with PensionPro before, I knew what a difference it can make to organize teams," she said. Betterment for Business launched in January and already has more than 100 plans. At this point in their growth, Betterment's core need for PensionPro is onboarding clients. "PensionPro's customized templates, auto assign and auto deadline functions are key for moving clients through the process and making sure all deadlines are met," said Ouellette.

With automation and organization, Betterment for Business sees a clear path for growth. "We're able to truly customize projects, roles, and timelines, so as new team members are added, they can quickly get up to speed on handling client needs," adds Ouellette. "It also means that as our client base and needs grow, we can adapt and ensure that no client is left behind."