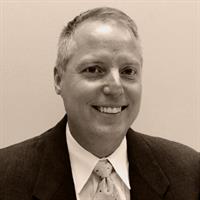 Keith Hawes, Senior Vice President of Operations
BOK Financial Asset Management, Inc.
Hurricane Harvey pummeled Houston and left much of the city submerged, but BOK Financial Asset Management was ready. "We hoped for the best and planned for the worst," said Keith Hawes, BOK's Senior Vice President and Manager of Institutional Wealth. The firm's 30 employees and their homes weathered the storm without major damage, but the BOK office was two blocks from the Buffalo Bayou, which flooded downtown Houston, shutting down access to the office for weeks.

Still, Hawes' team was up and running within hours of the storm subsiding. "We worked remotely, we didn't miss a trade, payroll, distribution -- everything functioned as normally as possible," Hawes said. "I'm very proud of my team for that." With BOK's management of $1.4 billion in assets, Hawes felt a great responsibility to make sure his team delivered despite the circumstances.
He credits three main factors for the quick business recovery: a solid, well-rehearsed business continuity plan, clear communication, and cloud-based software. "Our two critical systems, record-keeping and PensionPro, weren't on local servers -- we could get to them on the cloud," Hawes explained. "My compliance group worked remotely for two weeks and didn't miss a beat on audits, 5500 filings, and off-cycle work. It was a huge benefit and comfort."

Hawes also used PensionPro to send a blast communication to clients on the first day after Harvey hit. "I told them we're ok, we're operating, and it was business as usual," he said. "It put them at ease right away." More than a third of the clients responded with well wishes.

Hawes insists business continuity is an obligation and commitment to clients. "We deal with people's money -- we have to make sure not only that it's secure, but that we're able to operate."

While he admits it's a real challenge for smaller firms to dedicate time and resources to recovery preparation, it's necessary for a business to survive a storm, earthquake, fire, or other unforeseen disaster.

In addition, Hawes believes his company bolstered its reputation during this time. He added, "We weathered the storm, didn't miss a deadline or a trade, and PensionPro helped us do that."