PensionPro's Year-End Training sessions are the best way to get your annual administration projects revamped before the holidays. Our sessions allow users of all levels to re-examine the projects they have for data collection and optimize their strategy before 12/31. Go into 2019 with more efficiency and better tracking than ever before.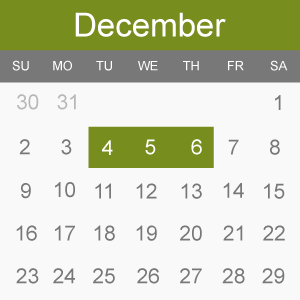 REGISTRATION COST: $795.00 - REGISTRATION CLOSES: December 3rd
Session Topics
Hands-On Training: We'll be walking through the entire year-end process
Brand New Projects: Build projects as we go. PensionPro is always updating, new projects reflect the new capabilities of the system
Reporting: Year-end isn't just client data. You'll be budgeting and understanding your year in-review
Blast Email and Client Outreach: ​Keep in touch with your client base with personalized outreach
PlanSponsorLink: Optimize your firm's use of PlanSponsorLink or learn why your firm should start data collection through the web
Review Your Current Projects: ​Processes are always evolving, put new ideas to work by updating your existing templates
Takeaways
Project Templates: Take home updated Year-End Project Templates, Annual Admin Templates, and more!
System Guides: Walk away with management guidelines like Assigning Security Rights by Role for easy reference.
Blast Email Templates: Build better communications with our proven Blast Email language.
Peace of Mind: Go into the holiday flurry with a solid year-end project in place, so you can go without the extra stress.
See You in Harrisburg
Year-End Training sessions will be held at our headquarters in Harrisburg, PA. Each three-day session is broken into a half day, starting in the afternoon, a full day, and another half day ending at lunch.
We'll be providing light refreshments all three days, as well as serving lunch on the full day of training. You're more than welcome to bring any specialty foods you require. There is no dress code. We suggest wearing casual, comfortable clothing - you'll be here all day! The only supplies you need to bring are a computer, the charger, and yourself! We'll see you soon.